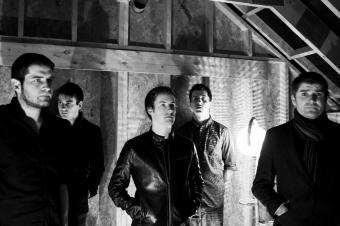 Silent Noise Parade is an alt indie/electro 5 piece from Limerick. SNP consists of dark lyrical themes wrapped with lively upbeat tunes splashed across a morose and melancholic backdrop.

Already with an album behind them, the summer of 2013 saw the band release brand new material in the form of their single "Still The Gardens Grow" to much critical acclaim. This gained SNP international attention in US,UK and Australia and various radio interviews on Irish stations (2fm, Spin 103.8, Today Fm). This followed a variety of interest from Music blogs/magazines and their song "Electric Priestess" being chosen by RTE One TV for promotional use.

The past year (2013) saw SNP gigging extensively in Ireland having most recently supported Dublin 2 piece "Heathers" in The Academy and being invited over to play shows in London. Silent Noise Parade have already started working on their second album, which they aim to release in 2014. A new single entitled "Fears" was released in early April and is now available on iTunes and Google Play.
---