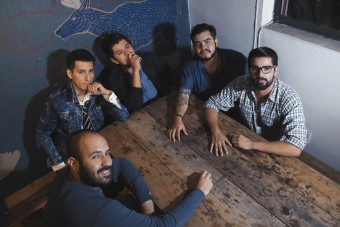 "Run to life" is an alternative rock band from Mexico formed by Singer/Songwriter Hiram Abif Lopez Reyes. He has a very special acoustic sound in every of his pieces that makes you catch the sounds around.

Hiram has launched his first studio album "Can't Write Love Songs" with 13 songs written and produced by himself. He has played in many local bands and toured around central Mexico. In 2006 he played in front of 3000 people in a national rock music contest, being selected as semifinalists. He moved to record intimate songs and record an independent EP who catched attention of thousand of listeners through myspace and local radio stations with his song "RAIN".

"Run to life" has been influenced by late 90s grunge and modern rock bands as Matthew Good Band, Vertical Horizon, Bush, Sevendust, Finger Eleven, Cold.
---