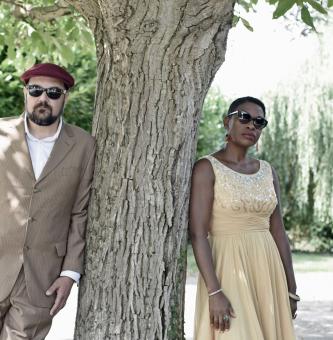 The life of this accomplished pianist and learned man of many other instruments with over 20 years in the music industry tells the true story. He has blessed the stage with the likes of the Black Eyed Peas, Leon Russell, The Last Poets, Burning Spear, Bernie Worrell, Jimmy Smith, and Dr. John, as well as, an appearance at the 2010 Porretta Soul festival sharing the stage with Clay Hammond, Chick Rodgers, Fred Wesley, and Miss Lavelle White.

The 2004 release of "The Wayside Drive Sessions, in which James played most of the instruments, 2007's "Junkyard Soul", and 2009's "Yours, Mine and the Truth" (BMI), are most obviously rooted in classic R&B, Southern gospel, and rock and roll all tainted with the New Orleans funk and showcases the multifaceted relationship James has with music.

In late 2011 James met Bella Black to produce her first record release. Black is an American born songwriter and singer known for her powerful deep contralto vocals. Bella Black is more than a poet and singer (sanger), she is a force of nature exuding the gift that God has given her, enthralling everyone that sees her perform. Her songs are indigenous to her southeast Texas roots and as authentic as the red dirt that permeates the Texas/ Louisiana border.
The pair realized the potential of the harmony that blended naturally between their voices and Bella became a feature guest artist with the Bruce James Soultet. This led them to a subsequent 2011 tour that took them to the West coast of the US, and back twice, playing over eighty shows in four months.

---