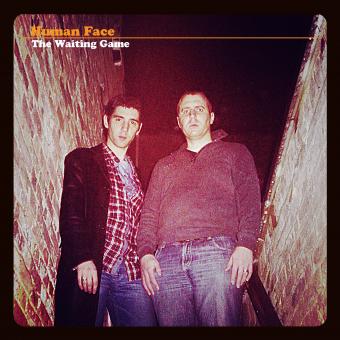 Human Face are a harmonic indie rock band based in Hertfordshire, UK.
They consist of songwriters Gavin Clarke and James Garner. Plus backing vocals from Harriet.

Biography Human Face has been making music as long as they can remember. Lead singer Gavin and bassist James have been friends since high school and have been in many bands together ever since. They have developed an incredible repertoire of songs between them and have songs in many styles and genres. Their first release was in 1993 and they are just about to release their 11th record in December.

Human Face have headlined events at some of London's leading venues including The Bull and Gate, The Dublin Castle, The Highbury Garage and The Horn in St Albans.

They scored their first success when they sold out The Bull and Gate on a Saturday night during the height of the Brit-Pop boom. Their demos were regarded as sought after material on the scene at the time.
Human Face have been featured in local and national press (including Mill Hill Press), and are receiving airplay on Last FM, Spotify and BBC Introducing. They have also performed on-camera in local and national television, including Stage Fright on What Up TV.

With 20 years of songwriting and performing collaboration between them Gavin and James display a songwriting skill which is varied and musical, uncommon for most alternative rock musicians. Their varied experience also moulds their distinctive compositional style, including the usage of synths, strings, piano, and dance rhythms and motifs.

Human Face's Rock and Pop influences include The Beatles, The Smiths, Beach Boys, Radiohead, The Who, The Rolling Stones, Fleetwood Mac, Primal Scream
Human Face composed, recorded and mixed their debut album "Forever Is (2008)". Available on Hummingchord Records, the album was named "Best Regional Album" by Rock Music Recommendations Magazine.

Human Face's second album "No Axe To Grind" was released in 2011 specifically with a more commercial and harmonic aim – the album is characterised by the focus on harmonies and strong pop hooks. It has received plenty of airplay on local and national Internet radio stations and has been selling well from I-tunes and Spotify. The quality of the material was praised by Andy Reeve of Chair-Aardvark Music Ltd who celebrated its "good material".


---