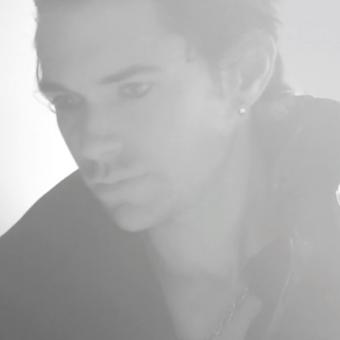 Norwegian Glam Metal artist

Within the Melodic Rock & Metal landscape, Norway's VITNE (meaning "witness" in Norwegian) stands out as a different voice in a sea of modern similarity, an air of minimalism amidst a genre known for excess. VITNE's polarized approach to the genre is accentuated by his symphonic Japanese and Celtic undertones and naturally baritone voice, being described as "Billy Idol meets X Japan." The introspective, triumphant feel to the music, as well as his tendency to move from heavy power metal-esque songs into tranquil, ambient pieces has led to VITNE's style being endearingly named "Zen Metal" by fans.

Fireworks Magazine described his sound as "a sort of laid-back, toned-down power metal style," with an "operatic-style about the singing in the way he soars cleanly above the music." Metal-Temple noted that VITNE's music has a "chilly and vibrant Gothic experience" and described him as a "multi-talented musician with a voice of an angel."
---
Songs by this artist
| | | Title | Artist | Time |
| --- | --- | --- | --- | --- |
| | | Ascension | Vitne | 4:14 |
| | | Cruisin' | Vitne | 3:27 |
| | | Destroyer | Vitne | 2:41 |
| | | Edge | Vitne | 4:10 |
| | | Edge - Instrumental | Vitne | 4:10 |
| | | Encephalon | Vitne | 3:05 |
| | | Endless Blue | Vitne | 3:13 |
| | | Escape | Vitne | 3:49 |
| | | Far Away | Vitne | 3:44 |
| | | Far Away - Instrumental | Vitne | 3:43 |
| | | Fever dream Master | Vitne | 6:00 |
| | | Fire | Vitne | 4:44 |
| | | Horizion FINAL | Vitne | 4:34 |
| | | I'm Feeling Deadly | Vitne | 4:00 |
| | | It's Me | Vitne | 4:50 |
| | | Jupiter | Vitne | 3:46 |
| | | Jupiter - Instrumental | Vitne | 3:46 |
| | | Lick You Up | Vitne | 3:30 |
| | | Lion | Vitne | 4:14 |
| | | Lion - Instrumental | Vitne | 4:14 |
| | | Lost & Found | Vitne | 3:46 |
| | | Lost & Found (Instrumental) | Vitne | 3:49 |
| | | Make Believe | Vitne | 3:12 |
| | | Make Believe - Instrumental | Vitne | 3:11 |
| | | Masquerade | Vitne | 3:46 |
| | | Masquerade - Instrumental | Vitne | 3:46 |
| | | Misery | Vitne | 4:08 |
| | | Misery - Instrumental | Vitne | 4:09 |
| | | Nasty Habit | Vitne | 2:58 |
| | | Our way FINAL | Vitne | 4:07 |
| | | Requiem FINAL | Vitne | 4:58 |
| | | Rest in Peace | Vitne | 4:26 |
| | | Royal Nights | Vitne | 3:23 |
| | | Say Goodbye | Vitne | 3:17 |
| | | Say Goodbye - Instrumental | Vitne | 3:17 |
| | | Silhouette | Vitne | 5:04 |
| | | The Ocean | Vitne | 3:29 |
| | | The Ocean - Instrumental | Vitne | 3:33 |
| | | To The Sky | Vitne | 3:50 |
| | | Turn back time | Vitne | 3:57 |
| | | Under The Moonlight | Vitne | 3:40 |
| | | Under the Moonlight - Instrumental | Vitne | 3:41 |
| | | Vanquish the night - Instrumental | Vitne | 4:07 |
| | | Vanquish the night Master | Vitne | 4:08 |
| | | Winter Love Song | Vitne | 0:00 |
| | | Winter Love Song - Instrumental | Vitne | 3:45 |